Why should you be an Exhibitor?
Direct Communication
Get the opportunity to meet with the right audience and communicate directly. Expand your professional connections by delivering the right information first hand.
Sectoral Interaction
Develop solution partnerships with prominent companies of the sector. Follow new trends and strengthen your position in the sector.
Reach Your Goals
Reaching your goals is possible with sectoral planning. The exibition you participate in will make it possible to integrate new business partnerships you need with your industry. Forge new business partnerships, new connections, and expand your business volume to reach your goals.
Visitor Impression
Delight your potential customers and create the desired visitor impression effect using the opportunity to promote your products with all their features. Increase your prestige and brand value by letting visitors experience your product quality firsthand.
• Medical Aesthetics Devices and Equipment
• Skin Care and Analysis Devices and Products Manufacturers
• Fractional Laser Systems Manufacturers
• Medical Aesthetic Laser Systems Manufacturers
• Hair Removal Systems Manufacturers
• Anti-Aging Face Lifting, Wrinkle Treatment Technologies, and Products Manufacturers
• Body Care Devices and Products Manufacturers
• Cellulite Treatment Devices and Products Manufacturers
• Slimming and Toning Devices and Products Manufacturers
• Face and Body Massage Equipment Manufacturers
• Fillers, Serums, Mesotherapy Products Manufacturers
• Cosmetics & Makeup Products and Equipment Manufacturers
• Nail, Hand & Foot Care Products and Equipment Manufacturers
• Hair Care Products and Equipment Manufacturers
• Healthy Living Products Manufacturers
• Spa Wellness & Fitness Products and Equipment Manufacturers
• Solarium Devices and Equipment Manufacturers
• Distributors
• Wholesalers
• Sectoral Associations, Chambers, and Organizations
• Sectoral Publications
Guidelines for Exhibitors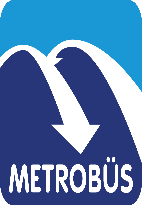 Metrobus
Metrobus is the fastest way to get to the exhibition venue from Zincirlikuyu, Mecidiyeköy, and Avcılar. Take 34A and transfer to the airport metro line at Şirinevler interchange station. Get off at World Trade Center - Istanbul Expo Center station.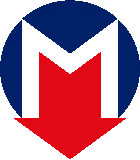 Metro
Aksaray-Airport metro line passes by Istanbul World Trade Center / Istanbul Expo Center complex. It is possible to transfer to the Airport metro line at Zeytinburnu, or Şirinevler Metrobus stops.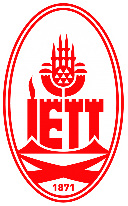 Buses
96T IETT bus lines between Taksim and Atatürk Airport depart from Taksim and follow the coastal road through Şişhane, Unkapanı, Aksaray, Yenikapı, Zeytinburnu and Bakırköy reaching the airport after Ataköy and Istanbul Expo Center stops.

 Sea Bus
Use the IDO Sea Bus to Bakırköy to reach Istanbul Expo Center from Kadıköy and Bostancı.
www.ido.com.tr

 Car
Reach the expo center by car via one of the three alternative highways.(E5, TEM, or Beach Road)
Covid-19 Safety Information
HYGIENE
Hand sanitizers are kept available at all hall entrances and exits and in each stand.
SOCIAL DISTANCE
Markings are placed at the venue entrances-exits, inside the venue, and in front of every stand to ensure social distancing is kept at all times.
WEARING MASKS
It is mandatory to wear masks by exhibitors, visitors, and expo staff members on the expo ground at all times.
EXHIBITION VENUE
The number of people, including exhibitors, visitors, and staff members, will not exceed one person per four (4) square meters on the expo ground. In addition, stand corridors are designed to be at least 3 meters wide.
CROWD DENSITY MANAGEMENT
The crowd density of the exhibition venue is limited to 1 person per each ten (10) square meters. Turnstiles located at the entrance and exit gates are monitored through the online registration system, exhibitor portal, and cameras to prevent crowd buildup that may contradict social distance rules at our exhibitions.
HES CODE
HES Code inquiry at the entrance is a safety measure we take to detect those who must be under isolation.
INSPECTIONS
Our staff at the entrance & exits and on the exhibition venue warn those who do not comply with the rules and take necessary actions. Reminder announcements support these efforts.